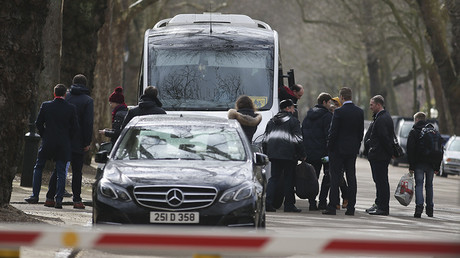 Expelled Russian diplomats leave embassy in London (VIDEO)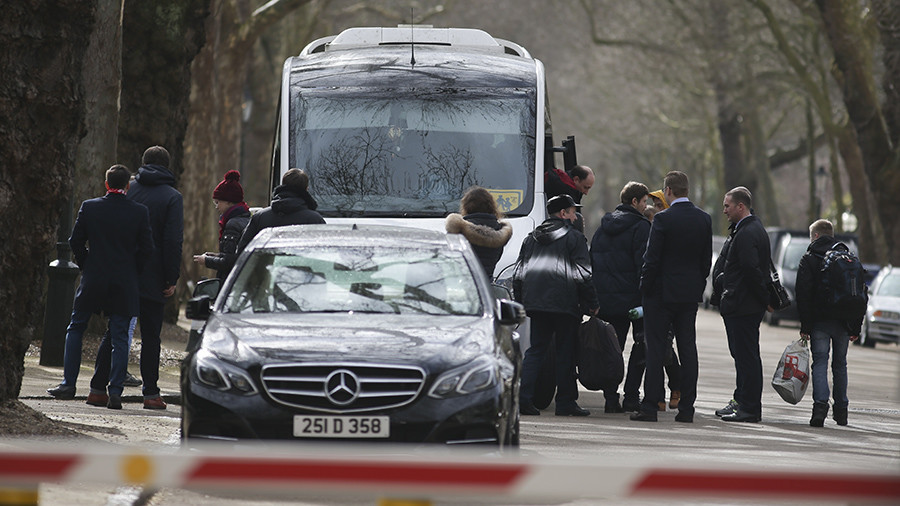 Expelled Russian diplomats have left the country's embassy in London. It is part of sanctions imposed by UK PM Theresa May last week following claims of Moscow's involvement in the poisoning of ex-double agent Sergei Skripal.
A video provided by the Ruptly news agency shows several vehicles leaving the territory of the diplomatic mission on Tuesday. Earlier, minibuses were captured on camera entering the compound.
[embedded content]
Last week, London ordered 23 Russian diplomats to leave the UK by March 20. According to the country's envoy, Alexander Yakovenko, the family members of the expelled staffers are also being forced to leave Britain.
READ MORE: UK will either have to offer facts on 'Russian traces' in Skripal poisoning or apologize – Kremlin
In retaliation, the Russian Foreign Ministry issued a statement on Saturday saying that 23 employees of the British embassy in Moscow have been declared personae non grata.
DETAILS TO FOLLOW